Batteries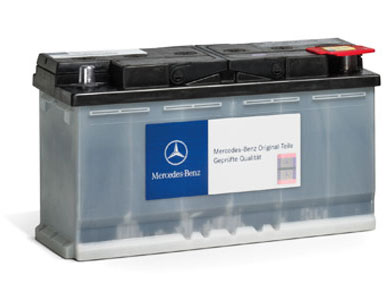 Two innovative technologies. One advanced battery.
Made with high cyclic durability and superior materials, Genuine Mercedes-Benz Batteries have a longer service life than standard substitutes. Plus, they are backed by a full warranty that is accepted at participating Mercedes-Benz dealerships nationwide. 

Genuine Mercedes-Benz Batteries feature both lead-calcium-silver and absorbent glass mat (AGM) technology.
Click below to see why Genuine Mercedes-Benz Parts are a cut above.
With lead-calcium-silver technology, our batteries:
Require no maintenance and are low self-discharging because water and electrolyte consumption is reduced to a minimum
Provide 20% higher service with better corrosion resistance and longer-shelf life compared to conventional batteries
Are more suitable for short trips due to improved absorption of current batteries featuring lead-calcium-silver technology
Start better when cold and are therefore more reliable than conventional batteries
With AGM technology, our batteries:
Feature a mat of fine glass fibers that can absorb more sulphuric acid than competitive batteries
Can ensure that no acid will leak, even if the battery housing is damaged
Fulfill high safety standards due to their total sealed system
Mobil 1™ Oil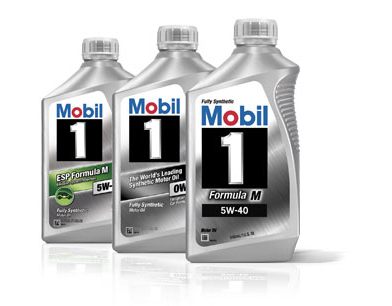 The right choice for Mercedes-Benz vehicles.
Mercedes-Benz automobiles are designed to perform on the most challenging roads and conditions. Shouldn't the oil used in Mercedes-Benz engines do the same? We think so.
That's why Mercedes-Benz and Mobil 1 have partnered to offer an unbeatable combination of total engine performance and driving luxury.

Please have a look at our oil portfolio which is available through your local Mercedes-Benz dealer. Our dealers are able to offer you a wide variety of oil grades at competitive prices.
Introducing Mercedes-Benz Passenger Car Synthetic Engine Oil
Mercedes-Benz Passenger Car Synthetic Engine Oil 229.5 and 229.51:
Specifically developed for Mercedes-Benz
Helps reduce wear and extend engine service life
Maintains effective engine running characteristics
Mobil 1 Synthetic Motor Oil
Mobil 1 is an advanced full synthetic motor oil family that provides performance beyond conventional motor oils. Mobil 1 synthetic oils meet or exceed the toughest standards of Japanese, European and U.S. car builders and provide exceptional protection against engine wear.
Why Mobil 1?
Mobil 1 and Mercedes-Benz have been Partners in Performance since 1909
Mobil 1 keeps your engine running like new
Mobil 1 meets or exceeds industry and European vehicle manufacturer standards
Mobil 1 technology is race-proven worldwide
 Download Motor Oil Brochure
Brakes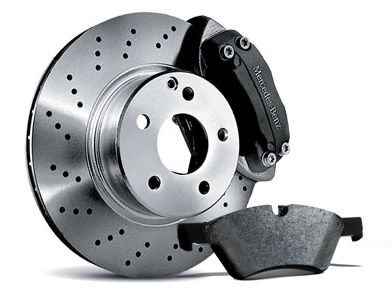 Less noise. Longer lasting.
Genuine Mercedes-Benz Brake Pads and Rotors are designed to safely transfer heat and provide superior mechanical strength. They're durable, have shorter stopping distances, and are a perfect fit—all at a competitive price.
Click below to see why Genuine Mercedes-Benz Parts are a cut above.
Some of the features of Genuine Mercedes-Benz Brake components that ensure outstanding reliability and efficiency include:
Strong, consistent deceleration over the entire operating life of the brakes
Compatibility to original production components that are optimally configured for electronic systems such as ABS, ASR, and ESP®
Specific design to transfer heat more quickly and more efficiently, thus minimizing deterioration and wear
Continuous improvements based on testing and research
A high level of comfort with less squeaking and pedal pulsation
Consistent brake behavior across a variety of driving conditions
High-quality back plate construction that resists corrosion
Soft brake pads, eliminating virtually all brake noises
Wiper Blades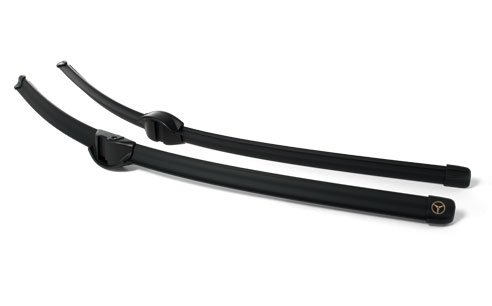 When it comes to wiper blades, the choice is clear.
Genuine Mercedes-Benz Wiper Blades are manufactured and tested in accordance with the strictest quality standards. Consisting of both natural and synthetic rubbers that provide longer lasting elasticity, they have precise curvature and pressure points unique to each model that perfectly conform to the windshield.
Click below to see why Genuine Mercedes-Benz Parts are a cut above.
Along with a maintenance indicator located at the tip of the blade that alerts owners when replacement is necessary, Genuine Mercedes-Benz Wiper Blades are designed to:
Provide up to 800,000 more wiping cycles than competitive blades
Resist even the most extreme weather, including ice, snow and rainy conditions
Match the precise curvature and pressure points unique to each model's windshield
Filters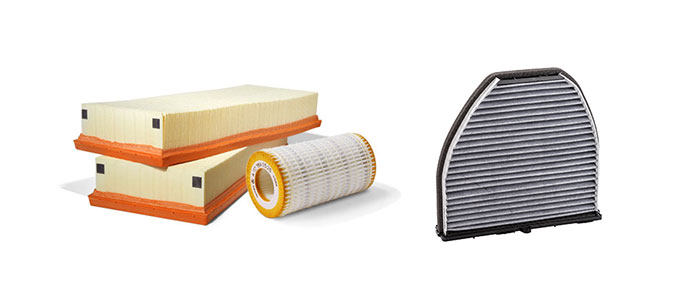 Genuine Mercedes-Benz Filters have a higher absorption rate and can block more contaminants than substitute filters. Their robust design, durable strength and perfect fit all help protect against vehicle degradation.
Cabin Filters
Designed to feel thicker and made with high-quality charcoal layers, Genuine Mercedes-Benz Cabin Filters can:
2X better filtration than competitive after-market cabin filters
Up to 50% better airflow, resulting in less window fogging and greater visibility
Click below to see why Genuine Mercedes-Benz Parts are a cut above.
Oil Filters
Featuring a durable fleece material that can resist deformation, Genuine Mercedes-Benz Oil Filters can:
Last up to 45% longer than other oil filters
Remove and filter out hazardous dirt particles as small as .5 micron
Remain reliable even under harsh conditions such as extreme temperatures
Click below to see why Genuine Mercedes-Benz Parts are a cut above.
Air Filters
With significantly more pleats than other after-market air filters and a soft rubber sealing that prevents unfiltered air from getting around the filter, Genuine Mercedes-Benz Air Filters can provide:
Up to 60% more airflow as compared to other filters
A high resistance against snow and water
A weather proof coating that prevents snow and water from reaching the engine
Added protection for the engine from harmful dirt particles, gravel and other debris
Click below to see why Genuine Mercedes-Benz Parts are a cut above.
Fuel Filters
Complete with a leak-tight design and special corrosion protection, Genuine Mercedes-Benz Fuel Filters can:
Offer optimum cleanliness of fuel through high dirt-absorption levels
Deliver a precise fit with minimal maintenance time required
Maximize both fuel pressure and flow
Provide greater durability to heat, pressure and moisture
Glass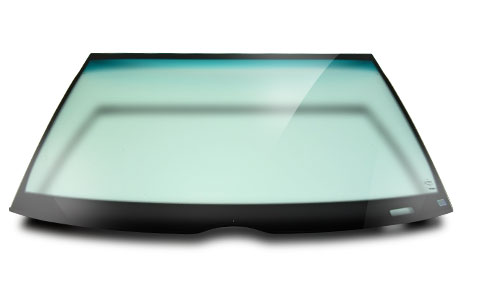 Genuine Mercedes-Benz Glass is engineered to maximum windshield tolerances. With integrated solar protection and sound dampening technology, it ensures proper fit and stellar clarity, all while maintaining the safety and quality of the vehicle.
Click below to see why Genuine Mercedes-Benz Parts are a cut above.
Tires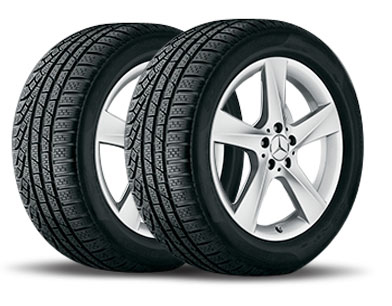 The right tires can make all the difference.
Genuine Mercedes-Benz Tires are rigorously tested to withstand extreme conditions and have shorter stopping distances. Built to a perfect fit, they have ideal road contact—even in wet conditions. With a lower tire noise, they provide comfort with minimal transfer of road surface irregularities.
The people who build Mercedes-Benz vehicles know which tires are the perfect fit. We work closely with the engineers of tire manufacturers to develop tires that are precisely adjusted and meet our exceedingly challenging requirements. Only then do tires earn the distinction of a Mercedes-Benz Original "MO" tire.
Click below to see why Genuine Mercedes-Benz Parts are a cut above.
MO Tires
You can tell a Genuine Mercedes-Benz Original Tire by the "MO" seal on its sidewall. Mercedes-Benz rigorously tests these tires, both in laboratory settings and under extreme conditions, on up to 50 different parameters. Benefits of Genuine Mercedes-Benz Tires include:
Short stopping distance
Ideal road contact, even in wet conditions
Good high-speed capabilities
Low tire noise thanks to good rolling properties
Little transfer of road surface irregularities
MOExtended Tires
Mercedes-Benz has also worked with tire manufacturers to develop Genuine Mercedes-Benz Tires with run-flat capabilities. MOExtended tires feature an "MOE" seal on their sidewalls and have all the benefits of "MO" tires plus these convenient properties:
In case of sudden pressure loss, allows you to continue your journey for up to 50 miles (maximum speed of 50 mph)
Guarantees sufficient mobility to leave a danger zone (expressways, tunnels, dark or isolated areas)
Extremely little transfer of road surface irregularities for comfort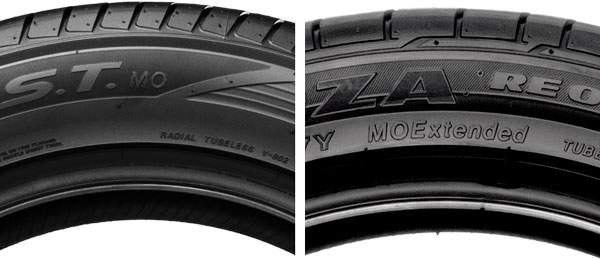 Fluids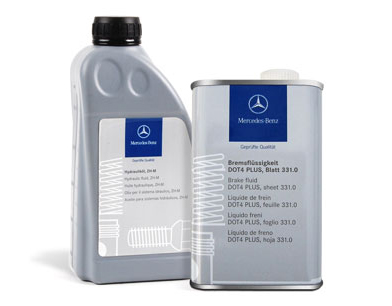 Transmission Fluid
Compatible with non-metal components, it protects transmission parts against pitting and seizure. This fluid also resists build up of sludge and contains additives that keep components clean.
Brake Fluid
With a high boiling point, it prevents vapor locks at high temperatures. It's also compatible with materials used in brake components, and provides optimal corrosion protection for all metals in the brake system.